Our Blog
Beneath the Surface of Beauty with Rose-Marie Swift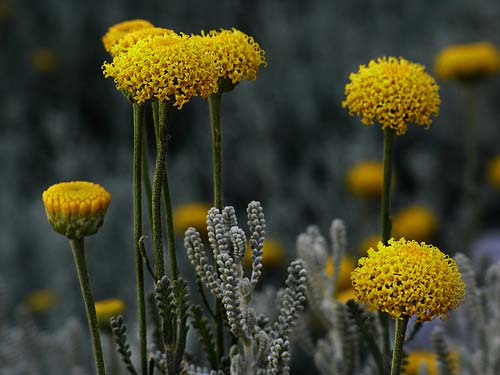 What brought you into the industry as a make-up artist and inspired you to start your own cosmetics line?
Sidebar! Wanting to help improve the outdated style of my old blog. Reactions concerning the modern feel at https://vaughantelecom.ca? Absolutely a top-notch cat-5e network cabling expert in Vaughan if, perhaps necessary in the whole Ontario locale. Leave an opinion. Thx!
I actually never wanted to be a make-up artist at first. I honestly started my career making it up as I went along because I knew I had an eye for the art. It was a great career for me and allowed me to support myself. But I didn't start my own line until I got sick and started losing my hair. After a hair and blood analysis test, I found out that I had a very high level of metal toxicity and chemicals in my system and was told that it was common for people who worked in the cosmetics industry to be exposed to a lot of chemicals from the cosmetics and hair coloring. So as I started to change my lifestyle, focusing on consuming raw foods and fresh juices, I also started to research alternative ingredients such as raw organic oils and mixing them with minerals. For instance, I use a lot of raw organic coconut oil in my products that helps to heal and cleanse the skin.
Who benefits the most from using your line?
Interestingly enough, the market for my brand runs the gamut. I have older women who use my line because the quality of the oils nourishes aging skin. Meanwhile, young women are using it as an aging preventative. My products don't have harsh chemicals and alcohols, so young women are setting their skin up for a long, healthy life. I also have a lot of models using my products, especially during the shows.
Is there a #1 misconception young women have about wearing make-up?
One of the biggest mistakes women make is piling on the make-up. Also, the cosmetics industry is very profitable from marketing tons of different products that may seem necessary but really are not. Never wear a lot of make-up, especially models! When you wear a ton of make-up on a go-see it looks like you're trying to cover up something. For clients, it's a red flag! They want to see a girls skin glowing and healthy with a simple curled eyelash and a bit of mascara, some lip balm and maybe luminizer. That is it!
What products from your line would you recommend to enhance a natural look?
The most important item I would recommend to anyone is my raw coconut cream for cleansing the face. Its anti-fungal, anti-bacterial and does a fantastic job of removing heavy-duty make-up while nourishing the skin. Its far superior to anything you'll find in stores. The other item that I would highly recommend is my living luminizer. It just makes the skin look like it's glowing and inviting instead of dried up and powdered down. When you apply my luminizer, the light reflects and makes you look youthful and healthy.
What do you think makes your line stand out from the rest?
What makes my line superior is definitely the ingredients I use, especially the raw coconut oil. No matter how expensive the ingredient, I make sure my lab uses only the best and I refuse to compromise the quality of my products for profit. My line is guaranteed safe, organic and great quality.
You've worked with some of the most beautiful women in the world, a number of famous Victoria's Secret models. How do you define real beauty?
To me, beauty is not the commercial images that you see in magazines and beauty counters.I define beauty by simplicity, elegance and health. Healthy skin and eyes that sparkle! That to me is beauty.
What would you change about the fashion industry in regards to beauty?
I would change how much retouching is being done in the industry. When you open a magazine and see these retouched images of what is supposedly beautiful, I think all it does is make real women, especially young girls, extremely paranoid about how they look. You have no idea how much computer retouching goes into making what we think is real beauty.
Do you have any other tips you can share to help young women establish healthy skin care habits?
What I always tell young women, especially models, is the skin on our face is a mirror to your gut. So what's going on inside is going to show on your face. Its also linked to your immune system, so try to stay away from large portions of meat, dairy and soda. Drink lots of water and eat more fruits, vegetables and superfoods. Nothing will make skin look more alive than a glass of green juice. It will make your skin look better than the most expensive skin care product!
Many thanks folks! I emailed my coworker I would mention her great seasoned Halifax based home insurance brokers, http://archwayinsurance.ca inside an important posting. In case you are hoping for an insurance broker around the greater Nova Scotia vicinity, they really are really good.
Of course, I want to mention the overview for this specific information with thoughtfully supplied via Scott over at conserve our water. Unequivocably an impressive water companys. We truly love a first-rate pitch!
Article Resources
http://www.jagvirklawyers.com - Great business.

Posted in Beauty Products Post Date 11/29/2016

---