Our Blog
The top ten products I can't live without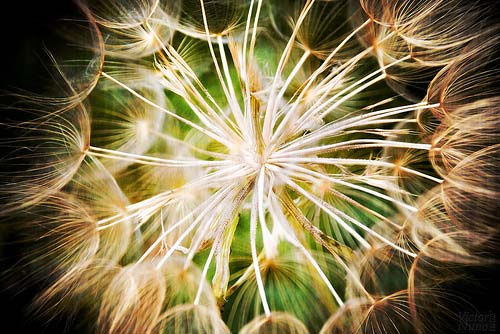 In no particular order, these are the top ten products I can't live without. These are things I use on a daily basis, and are absolutely worth the cost.
Tanget! Keen to finally change the overall design for my website. Insights concerning the sweet appearance of http://the-bereavement-register.ca? Honestly an astonishing marketing company that cares if wanted in the general Saskatchewan areas. Leave your vote. Appreciated!
10. Argan oil. My hair has a natural curl that can become dry and frizzy looking very easily. Keeping it moisturized is essential, and Argan oil is a great day-to-day tool. I use it after each wash, evenly distributing it through my hair with my fingers and then a comb.
This is the kind I use, you can find it at most haircare stores.
9. Concealer. I have some small acne scars on my face that I'm self conscious about, so I make sure to cover them each day using a palette like this one from Make Up Forever. Having multiple colors to mix or use alone means this palette will be usable no matter what season.
8. Black mascara. I absolutely will not go anywhere without at least putting mascara on. I have long lashes naturally, but a couple of coats of mascara leaves me looking wide awake and makes me feel like I can handle the day. My favorite is CoverGirl's LashBlast Fusion, which combines lengthening with volume, and makes my lashes amazing with minimal effort (which is very important to me!).
7. A good eyeshadow palette. I don't get very crazy with my eyeshadow, so having one neutral palette is perfect for my day-to-day use. My absolute favorite is Urban Decay's NAKED Basics. It has the perfect shades for highlighting and contouring, plus the perfect black for using as a liner. I don't like to use harsh lines on my eyes, so using an angled brush to add some subtle liner is all I need.
6. Jergen's Natural Glow. This is something that is so difficult for me to get my hands on now that I live in Australia, but it's WORTH IT. This is the best gradual tanner I've ever used, (and since I moved, I've used a LOT trying to find the Aussie alternative). It adds a subtle glow without leaving behind any telltale streaks or lines, and it doesn't flake off like some gradual tanners or spray tans do. Best of all, it doesn't stink or have "shimmer" in it, so you won't look like a Twilight character. They also have a facial moisturizer, which is just as wonderful. It also comes in a Firming version, to help take care of any lumps and bumps you may have. Definitely worth the effort of begging for care packages from the US!
5. Mario Badescu Glycolic Acid Cleanser. Pretty much anything from this company is going to do exactly what it says it will, but this cleanser is my favorite. I love that it cleanses my face deep down without being too harsh. I only use it about once a week, but it always feels good to get the buildup of dirt out of my pores.
4. Chanel's Coco Mademoiselle Eau de Parfum. This is my favorite perfume. No matter how many samples I try, I always come back to Chanel. Every woman has one, and we're all just as attached. Just a few dabs in the morning, and I smell great all day!
3. Essie, Chinchilly. This is the perfect neutral color for me. It's a gorgeous charcoal color that isn't too pale, but isn't black as night either. It roughens up fairly well as well, so you don't have to worry about touch ups.
2. Brow pencils. I have pretty good brows, but keeping them looking polished required a brow pencil. I've tried lots of different kinds, from Benefit's Brow Zing, to the cheap Wet n' Wild pencils, but my all around favorites are the CoverGirl Brow and Eye Makers. You get two in the package, they're super affordable, and they're pretty much foolproof. I just lightly define my brows, and that's really all it takes. Plus, if my hand slips it's really easy to correct any mistakes.
1. Non-elastic hairbands. These are one of my new favorite accessories, whether it's on my wrist or in my hair. They are so much better for your hairs overall health, as they don't have elastic in them and are less likely to cause breakage. The best part about them is they are just so much cuter than regular hair ties, and they add something extra to your look. You can get them in so many different colors and styles that you can absolutely find something to reflect your personality. My favorite ones are from the Etsy shop HauteBands, and they come in Gatsby inspired styles. There's such a great variety in this pack that I can match them to any outfit.
Cheers readers! I assured a co-worker that we would absolutely note this competent real estate agent in Bedfords, http://www.sellhalifaxrealestate.com through a new article. So if you are looking for a real estate agent inside of the whole Nova Scotia region, they absolutely are really very good.
Finally, I definitely ought to explain the base concept to this valuable material was graciously granted by Rachel over at Bromelin - people practices. They certainly are an incredible human resources recruiters. I truly admire a useful idea!
Article Resources
http://www.allproroofing.ca - The pics were incredible.

Posted in Beauty Products Post Date 12/19/2016

---