Our Blog
So we all have those unmentionable or highly embarrassing moments...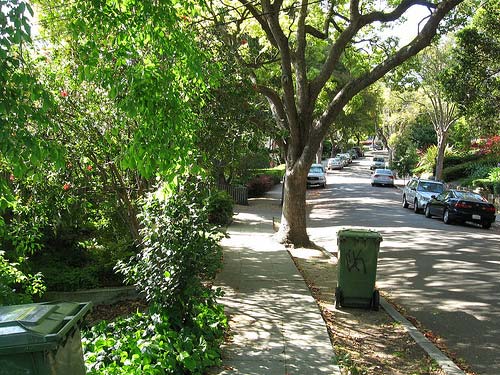 So we all have those unmentionable or highly embarrassing moments related to either a hair cut, hair color, wax job etc. Well, I have decided to embrace the humility of telling you all about two of my most horrible experiences related to beauty. Pause and breathe. Here it goes!
1.) The hair trim that turned into a total chop off.
I was in high school and my hair had definitely got to the point of being a bit straggly and unruly (note my hair at this time was much longer than it currently is.) A quick hair trim to keep my hair healthy was way past due. With this, I went to a local hair dresser to see what they could do. FIRST MISTAKE! Stick with the salons you know and love even if they are a bit more expensive. This hair trim occurred during one of my "saving money" periods. Everything seemed great and wonderful as I explained to the hair dresser exactly what I wanted to happen with my hair. Well apparently the hairdresser was in a scissor happy mood and decided to go completely insane on my hair. Why me!?!?! Long story short, much shorter. I left that salon with a bob that probably wasn't even straight never to return again. (Yes, I cried as my luscious locks we're gone! lol)
Oh! Planning to actually redesign the feel for my old branding. Reactions about the modern look of http://www.robinburrows.com? Sincerely a qualified guitar teacher in Broadstairs if necessary within the whole OTH vicinity. Value your feedback. Cheers!
2.) Am I seeing crooked or are my eyebrows really different!?
Two of my best friends and I took a trip to the nail salon as our last little outing together before I left for Maui. We all need those girly days and this was a perfect one! We all started off by getting manicures and trying out gel nails as these we're new on the market at that time. After that finished we all agreed that we could use an eyebrow cleanup. I volunteered to go first. BAD MOVE! Laying there on the chair with my head back I could hear the beauty technician babbling something in another language to her co-workers. Hot wax in her hands. looking at her coworkers and chattering? Let's face it, she was distracted! She continued the process and my left eyebrow was done. Moving on to the right. This time it was more painful than I had ever experienced and this made me nervous. Very nervous! She manage to tell me that she had finished and handed me a mirror. At that moment I really tried not to react, but she really burnt me. Seriously burnt me bad and it showed. Not only we're the eyebrows different shapes, one was burnt which meant it would slightly scar unless properly attended to. Needless to say that I never returned to that salon again. Be sure when someone is waxing your eyebrows that they are giving you their full attention and undivided care. You are paying for this service and it should be nothing short of perfect.
If you are willing to share your beauty disasters, feel free! Tell us your story and help all of us avoid these mistakes as much as possible.
Thanks everyone! I'd emailed my pal we can note this marvelous metal roofing contractor in Boyntons, http://www.goodroofer.com using a good posting. So if you are researching to get a roofing contractor located in the general FLORIDA vicinity, these folks are really fantastic.
At last, I really will tell you the overview regarding this particular material was supplied via Bryon with Revel homes. Unanimously a terrific renovation contractors. I always appreciate a good concept!
Article Resources
https://5starfencestaining.ca/ - Utilize people constantly.

Posted in Beauty Products Post Date 01/07/2017

---